Peran Tenaga Kesehatan Dalam Penanganan Manajemen Bencana ( Disaster Management)
Mizam Ari Kurniyanti

Stikes Widyagama husada
Keywords:
role, healthcare, disaster, management
Abstract
Disaster is insident incredible that causes big loss for human and where does that thing can present outdoor human ability to can restrain it. Insides management disaster found several aspects that is aspect mitigation disaster (prevention), emergency moment the happening of disaster, and rehabilitation aspect. Management disaster when does the target disaster rescuing so that risk eliminated. Hodgetts&jones (2002), say that factor that support success in management disaster. One of the successful condition in management disaster is health care. Lack or weakness of health care cause a destruction, loss, and disaster. But exactly this matter is usually is disaster handling weak points in indonesia, belong handling case quakes and tsunami at NAD especially in moment beginning disaster insident, where for the role of health careis very need.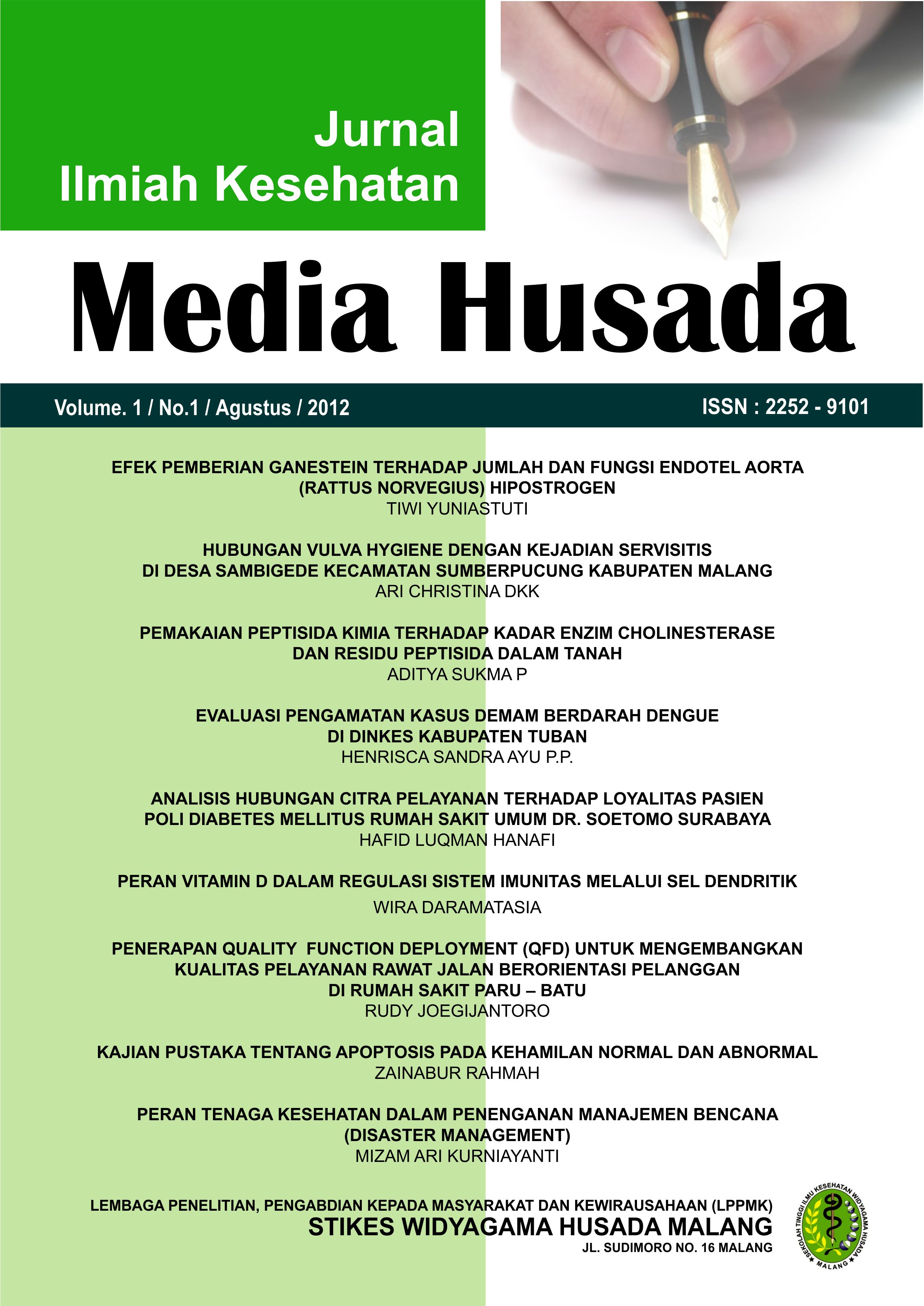 How to Cite
KurniyantiM. (2012). Peran Tenaga Kesehatan Dalam Penanganan Manajemen Bencana ( Disaster Management). Jurnal Ilmiah Kesehatan Media Husada, 1(1), 85-92. https://doi.org/10.33475/jikmh.v1i1.87
The authors who publish their articles in Jurnal Ilmiah Kesehatan Media Husada must approve the copyright statement as follows :
1. The authors agree to automatic transfer of the copyright to the publisher
2. All material contained in this site is protected by law.
3. If you find one or more articles contained in the journal that violate or potentially infringe your copyright, please contact us via email lppmkwidyagamahusada@ac.id
4. The formal legal aspect of access to any information and articles contained in this journal site refers to the terms of the licensed under a Creative Commons Attribution 4.0 International License. . This allows authors and others to share (copy and redistribute the material in any medium or fomat) and adapt (remix, transform, and build upon the material) for non-commercial purposes.
4. All Information contained in the journal is academic. The journal is not liable for any losses incurred by misuse of information from this site.