EVALUASI PENERIMAAN SISTEM INFORMASI MANAJEMEN PUSKESMAS MENGGUNAKAN TECHNOLOGY ACCEPTANCE MODEL
Endang Sri Dewi Hastuti Suryandari

Poltekkes Kemenkes Malang
Keywords:
SIMPUS; Uji TAM; Skala Likert
Abstract
Puskesmas Morokrembangan telah menggunakan aplikasi Sistem Informasi Manajemen Puskesmas (SIMPUS) berbasis web yang dibuat oleh Dinas Kesehatan Surabaya sejak tahun 2018. Pada implementasinya masih ditemukan beberapa kendala pada SIMPUS dan belum pernah dilakukan evaluasi pada sistem tersebut. Penelitian bertujuan untuk mengevaluasi penerimaan Sistem Informasi Manajemen Puskesmas menggunakan Technology Acceptance Model di Puskesmas Morokrembangan. Jenis penelitian ini adalah deskriptif kuantitatif untuk mengukur penerimaan SIMPUS berdasarkan 5 dimensi yaitu Perceived usefulness, Perceived ease of use, Attitude toward using technology, Behavioral intention to use, dan Actual use technology, dengan menggunakan skala sikap dari skala Likert 1 sampai dengan 4. Teknik pengumupulan data menggunakan kuesioner yang disebarkan terhadap responden. Sampel diambil dari semua anggota populasi yang menggunakan SIMPUS yaitu 25 responden. Hasil evaluasi penerimaan SIMPUS di Puskesmas Morokrembangan berdasarkan dimensi Perceived Usefulness menunjukkan bahwa responden rata-rata setuju dengan skala Likert rata-rata 3,31; dimensi Perceived Ease of Use dengan rata-rata 3,13; dimensi Attitude Toward Using Technology dengan rata-rata 3,42; dimensi Behavioral Intention to Use dengan rata-rata 3,27 dan dimensi Actual Use Technology dengan rata-rata 3,24. Perlu dilakukan kegiatan monitoring dan evaluasi secara berkala terhadap penggunaan SIMPUS.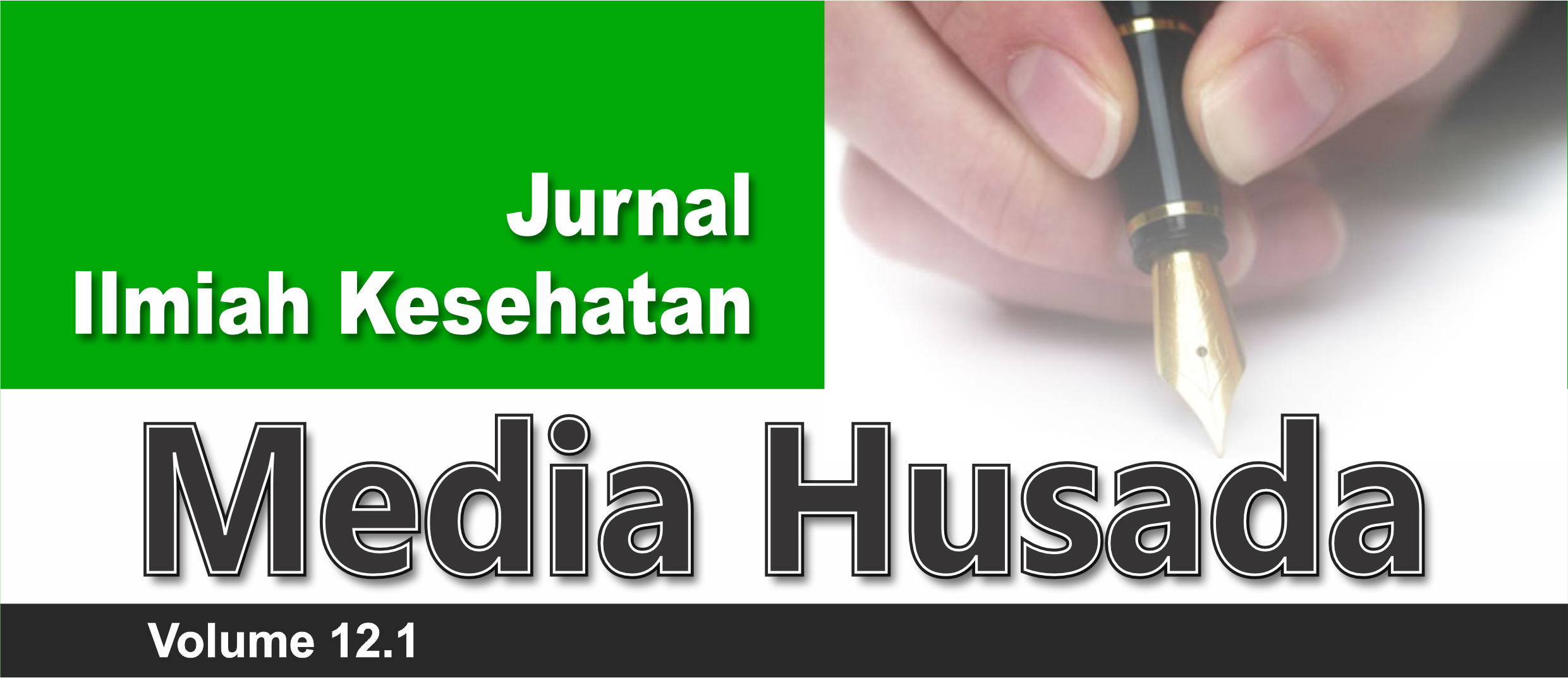 How to Cite
SuryandariE. (2023). EVALUASI PENERIMAAN SISTEM INFORMASI MANAJEMEN PUSKESMAS MENGGUNAKAN TECHNOLOGY ACCEPTANCE MODEL. Jurnal Ilmiah Kesehatan Media Husada, 12(1), 81-89. https://doi.org/10.33475/jikmh.v12i1.309
Copyright (c) 2023 Jurnal Ilmiah Kesehatan Media Husada
This work is licensed under a Creative Commons Attribution 4.0 International License.
The authors who publish their articles in Jurnal Ilmiah Kesehatan Media Husada must approve the copyright statement as follows :
1. The authors agree to automatic transfer of the copyright to the publisher
2. All material contained in this site is protected by law.
3. If you find one or more articles contained in the journal that violate or potentially infringe your copyright, please contact us via email lppmkwidyagamahusada@ac.id
4. The formal legal aspect of access to any information and articles contained in this journal site refers to the terms of the licensed under a Creative Commons Attribution 4.0 International License. . This allows authors and others to share (copy and redistribute the material in any medium or fomat) and adapt (remix, transform, and build upon the material) for non-commercial purposes.
4. All Information contained in the journal is academic. The journal is not liable for any losses incurred by misuse of information from this site.