MANIFESTASI KLINIS, DIAGNOSIS, DAN TATALAKSANA PUBERTAS PREKOKS
Anjely Doni Lasmi

Universitas Mataram

Dhila Thasliyah

Ratih Fitriati
Abstract
The purpose of preparing this article is to understand more deeply about precocious puberty. The method used is a literature study from various sources, such as: 1) journal reviews, 2). scientific writing articles. Selection of journals and articles focused on precocious puberty, while reviews of articles and journals were carried out in the last 10 years from 2010-2020. Precocious puberty is defined as a condition in girls aged less than 8 years and boys aged less than 9 years who experience secondary sexual development, both physical and hormonal signs. Precocious puberty is classified into central precocious puberty and peripheral precocious puberty, both of which occur based on the etiology of the underlying condition or disease. Treatment can be given differently, in central precocious puberty can be given GnRH agonist therapy, and in peripheral precocious puberty can be treated to eliminate the source of sex steroids.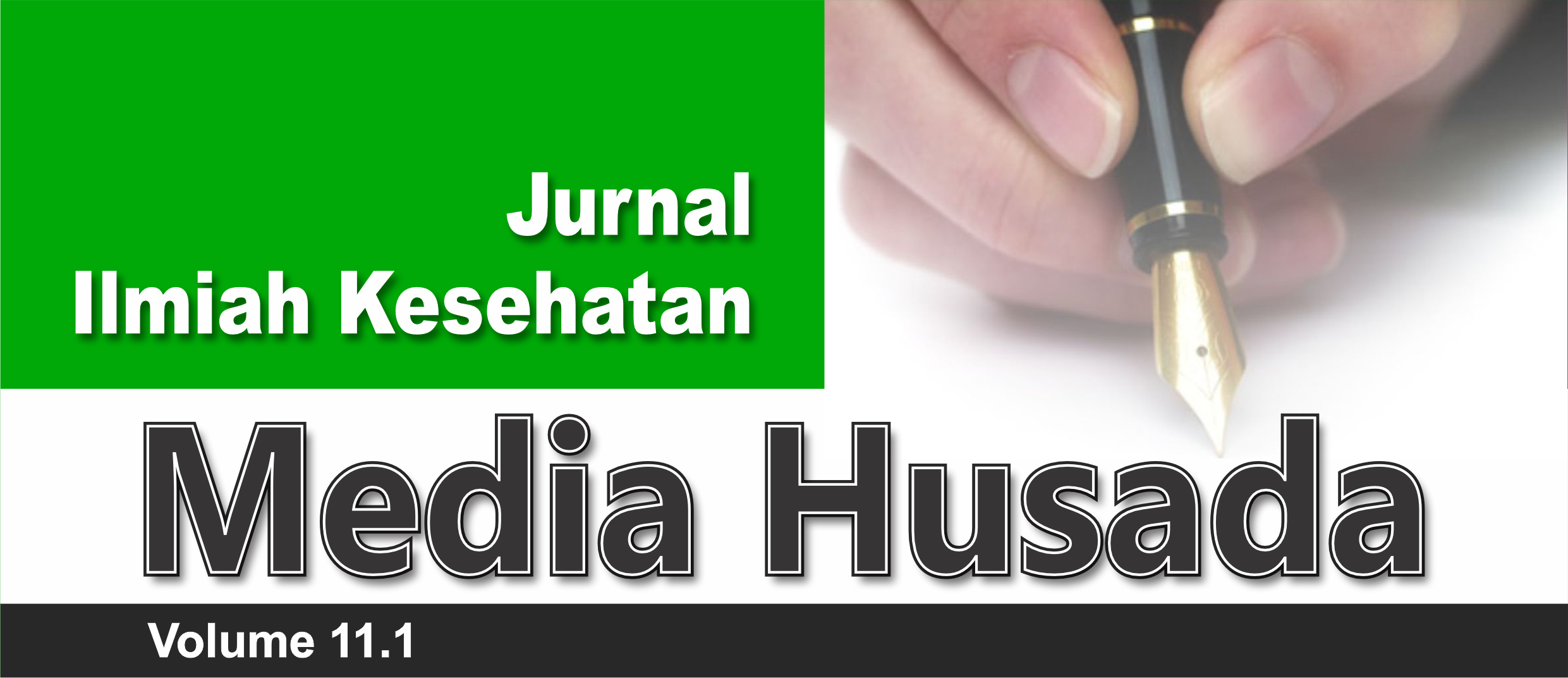 How to Cite
LasmiA., ThasliyahD., & FitriatiR. (2022). MANIFESTASI KLINIS, DIAGNOSIS, DAN TATALAKSANA PUBERTAS PREKOKS. Jurnal Ilmiah Kesehatan Media Husada, 11(1), 34-43. https://doi.org/10.33475/jikmh.v11i1.287
Copyright (c) 2022 Jurnal Ilmiah Kesehatan Media Husada
This work is licensed under a Creative Commons Attribution 4.0 International License.
The authors who publish their articles in Jurnal Ilmiah Kesehatan Media Husada must approve the copyright statement as follows :
1. The authors agree to automatic transfer of the copyright to the publisher
2. All material contained in this site is protected by law.
3. If you find one or more articles contained in the journal that violate or potentially infringe your copyright, please contact us via email lppmkwidyagamahusada@ac.id
4. The formal legal aspect of access to any information and articles contained in this journal site refers to the terms of the licensed under a Creative Commons Attribution 4.0 International License. . This allows authors and others to share (copy and redistribute the material in any medium or fomat) and adapt (remix, transform, and build upon the material) for non-commercial purposes.
4. All Information contained in the journal is academic. The journal is not liable for any losses incurred by misuse of information from this site.