FAKTOR-FAKTOR YANG MEMPENGARUHI TERJADINYA DUPLKASI NOMOR REKAM MEDIS DIPENDAFTARAN RAWAT JALAN KLINIKX
Vina Agustina

Politeknik Piksi Ganesha
Abstract
Sering terjadinya duplikasi dan nomor rekam medis ganda menjadi latar belakang peneliti dalam membuat jurnal. Yang mana peneliti melakukan analisis dengan tujuan mengetahui faktor faktor yang dapat mempengaruhi duplikasi dan rekam medis ganda di pendaftaran rawat jalan klinik. Peneliti menggunakan metode kualitatif pada subjek penelitian yang berpopulasi 3 orang yaitu petugas pendaftaran sekaligus rekam medis  dengan menggunakan metode pengumpulan data berupa wawancara dan quisioner untuk mendapatkan sumber data primer berupa rekam suara dan lebar hasil checklist quisioner penelitian ini dilakukan dilokasi klinik dan dalam kurun waktu satu bulan. Dari hasil penelitian diperoleh tafsiran bahwa ada beberapa faktor yang berpengaruh pada kejadian duplikasi dan rekam medis ganda diantaranya faktor sumber daya manusia, sarana dan prasarana di klinik dan faktor psikologis petugas. Kesimpulan dan saran yang dapat diambilyaitu dimana pihak dari fasilitas kesehatan dan petugas kesehatan perlu membenahi dan meningkatkan managemen rekam medis agar tercipta ketersinambungan rekam medis dan terciptanya lingkup kerja yang nyaman sehingga pelayanan dapat berlangsung secara optimal.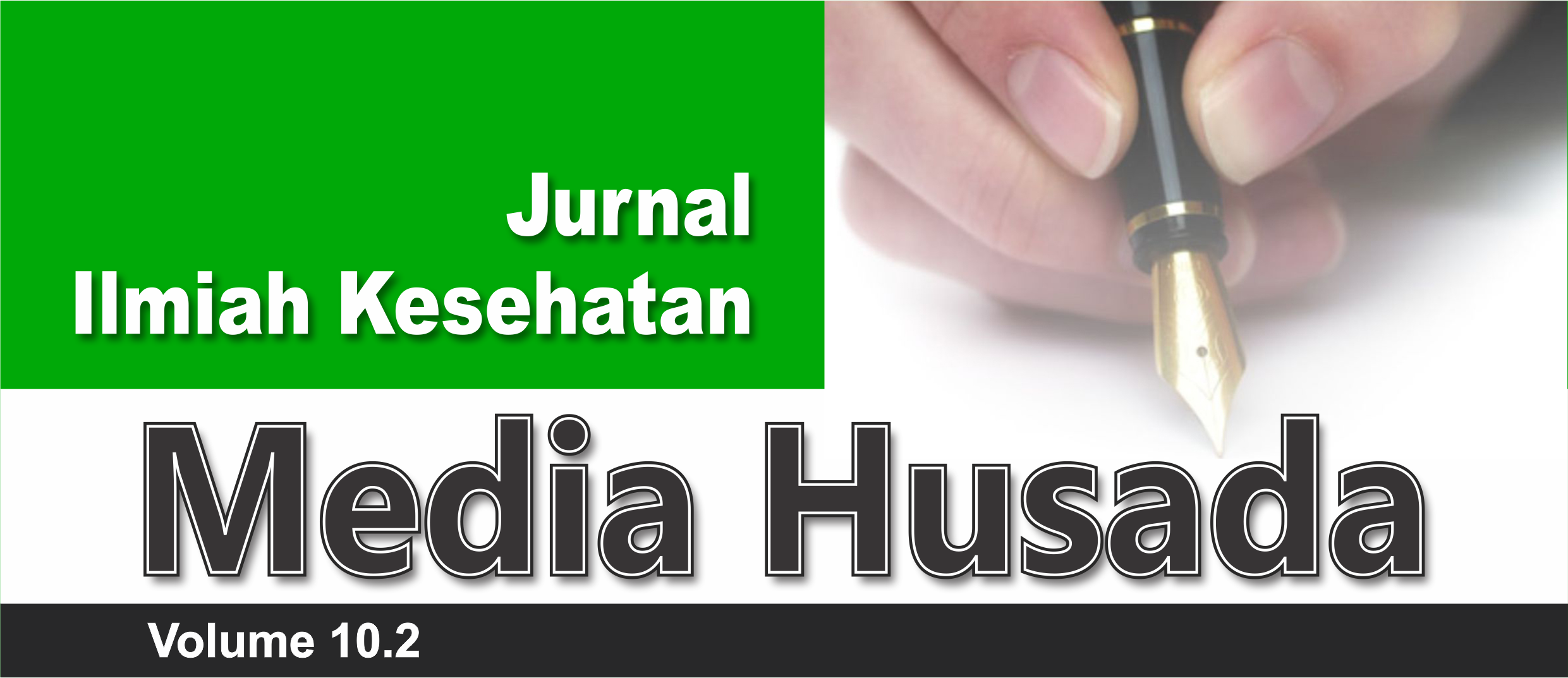 How to Cite
AgustinaV. (2021). FAKTOR-FAKTOR YANG MEMPENGARUHI TERJADINYA DUPLKASI NOMOR REKAM MEDIS DIPENDAFTARAN RAWAT JALAN KLINIKX. Jurnal Ilmiah Kesehatan Media Husada, 10(2), 149-159. https://doi.org/10.33475/jikmh.v10i2.274
Copyright (c) 2021 Jurnal Ilmiah Kesehatan Media Husada
This work is licensed under a Creative Commons Attribution 4.0 International License.
The authors who publish their articles in Jurnal Ilmiah Kesehatan Media Husada must approve the copyright statement as follows :
1. The authors agree to automatic transfer of the copyright to the publisher
2. All material contained in this site is protected by law.
3. If you find one or more articles contained in the journal that violate or potentially infringe your copyright, please contact us via email lppmkwidyagamahusada@ac.id
4. The formal legal aspect of access to any information and articles contained in this journal site refers to the terms of the licensed under a Creative Commons Attribution 4.0 International License. . This allows authors and others to share (copy and redistribute the material in any medium or fomat) and adapt (remix, transform, and build upon the material) for non-commercial purposes.
4. All Information contained in the journal is academic. The journal is not liable for any losses incurred by misuse of information from this site.