EFEKTIVITAS PREEMTIF KETAMIN SUBDOSIS DALAM MENGURANGI KEBUTUHAN OPIOID INTRAOPERATIF DAN WAKTU EKSTUBASI
Rizky Bagoes Septyawan

Residen Departemen Anestesiologi dan Reanimasi, RSUD Dr. Soetomo, Surabaya
Keywords:
Preemptive; Ketamin Subdose; Fentanil; Extucation Time
Abstract
Surgical perioperative management undergoes updates to support postoperative patient outcomes. The concept of longer preoperative fasting times, cleansing ofthe gastrointestinal tract, and re-feeding after 3-5 days after surgery has begun to be abandoned which is then formulated into a new protocol called ERAS(Enhanced Recovery After Surgery) including preoperative counseling, optimization of nutrients, the use of standard anesthesia and analgesy drugs, as well asearly mobilization using the concept of preemptive analgesia. The use of low-dose ketamine for postoperative analgesia has evolved in part due to nmdaantagonistic properties that reduce central sensitization and opioid tolerance but are still controversial. This study aims to study the effects of low-dose ketamineas a preemptive and evaluate the total needs of opiods, as well as the length of time extubation with single blind experimental research. Patients with label A gotpreemptive therapy of subdose ketamine while label B got perioperative standard analgesia therapy. Analgesia in groups A and B is administered before surgery.Treatment control is done with single blind control that is the patient does not know the type of drug given. The comparison of the amount of fentanyl in the controlgroup and treatment in this study was significantly different (p=0.044). The old comparison of extubation in both groups obtained a significant p value (<0.0001).Preemptive administration of subdose ketamine effectively decreases the amount of fentanyl administration used during surgery and shortens the extucation time.
Keywords: Preemptive; Ketamin subdose; Fentanil; Extucation Time.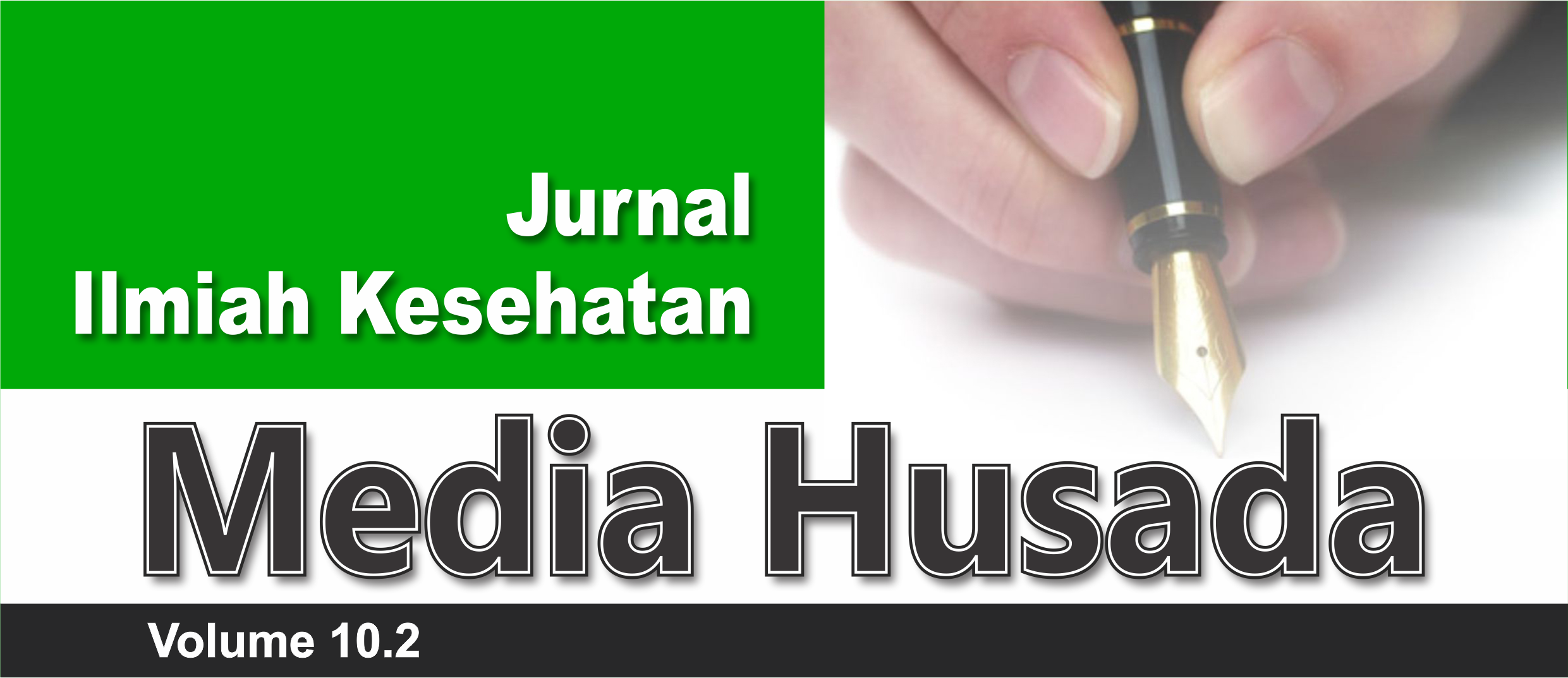 How to Cite
SeptyawanR. (2021). EFEKTIVITAS PREEMTIF KETAMIN SUBDOSIS DALAM MENGURANGI KEBUTUHAN OPIOID INTRAOPERATIF DAN WAKTU EKSTUBASI. Jurnal Ilmiah Kesehatan Media Husada, 10(2), 88-98. https://doi.org/10.33475/jikmh.v10i2.251
Copyright (c) 2021 Jurnal Ilmiah Kesehatan Media Husada
This work is licensed under a Creative Commons Attribution 4.0 International License.
The authors who publish their articles in Jurnal Ilmiah Kesehatan Media Husada must approve the copyright statement as follows :
1. The authors agree to automatic transfer of the copyright to the publisher
2. All material contained in this site is protected by law.
3. If you find one or more articles contained in the journal that violate or potentially infringe your copyright, please contact us via email lppmkwidyagamahusada@ac.id
4. The formal legal aspect of access to any information and articles contained in this journal site refers to the terms of the licensed under a Creative Commons Attribution 4.0 International License. . This allows authors and others to share (copy and redistribute the material in any medium or fomat) and adapt (remix, transform, and build upon the material) for non-commercial purposes.
4. All Information contained in the journal is academic. The journal is not liable for any losses incurred by misuse of information from this site.