EDUKASI PENERAPAN PROTOKOL KESEHATAN SEBAGAI UPAYA PENCEGAHAN PENYEBARAN COVID-19 PADA PENDERITA KOMORBID
Julvainda Eka Priya Utama

Stikes Karya Husada Semarang
Keywords:
Kata Kunci: Covid-19; Edukasi; Protokol Kesehatan
Abstract
Latar Belakang : Corona virus disease-19 atau Covid-19 merupakan penyakit yang dapat disebarkan manusia ke manusia melalui droplet seperti batuk atau bersin, walaupun pola transmisi secara spesifik masih belum diketahui secara pasti. Penyebaran dapat menyebabkan keparahan semakin berat pada penderita penyakit komorbid. Pencegahan penyebaran dapat dilakukan dengan menerapkan protokol kesehatan dan meningkatkan imunitas tubuh melalui edukasi. Tujuan Penelitian : Penelitian ini bertujuan untuk mengidentifikasi pengaruh pemberian Edukasi Penerapan Protokol Kesehatan sebagai Upaya Pencegahan Penyebaran Covid-19 pada penderita komorbid di Wilayah Kerja Puskesmas Kota Semarang. Metode Penelitian : Metode penelitian ini adalah penelitian kuantitatif menggunakan desain quasi experiment dengan pendekatan one group pretest posttest design. Sampel dalam penelitian ini adalah 48 responden penderita komorbid yang diambil dengan teknik consecutive sampling. Pengumpulan data penelitian menggunakan kuesioner google forms. Data dianalisis menggunakan statistik deskriptif  dan Wilcoxon test. Hasil : Hasil penelitian menunjukkan bahwa ada pengaruh edukasi terhadap pengetahuan penyebaran Covid-19 (p= 0,00 < 0,03). Kesimpulan : Berdasarkan hasil penelitian dapat disimpulkan bahwa edukasi berperan penting dalam pencegahan penyebaran Covid-19.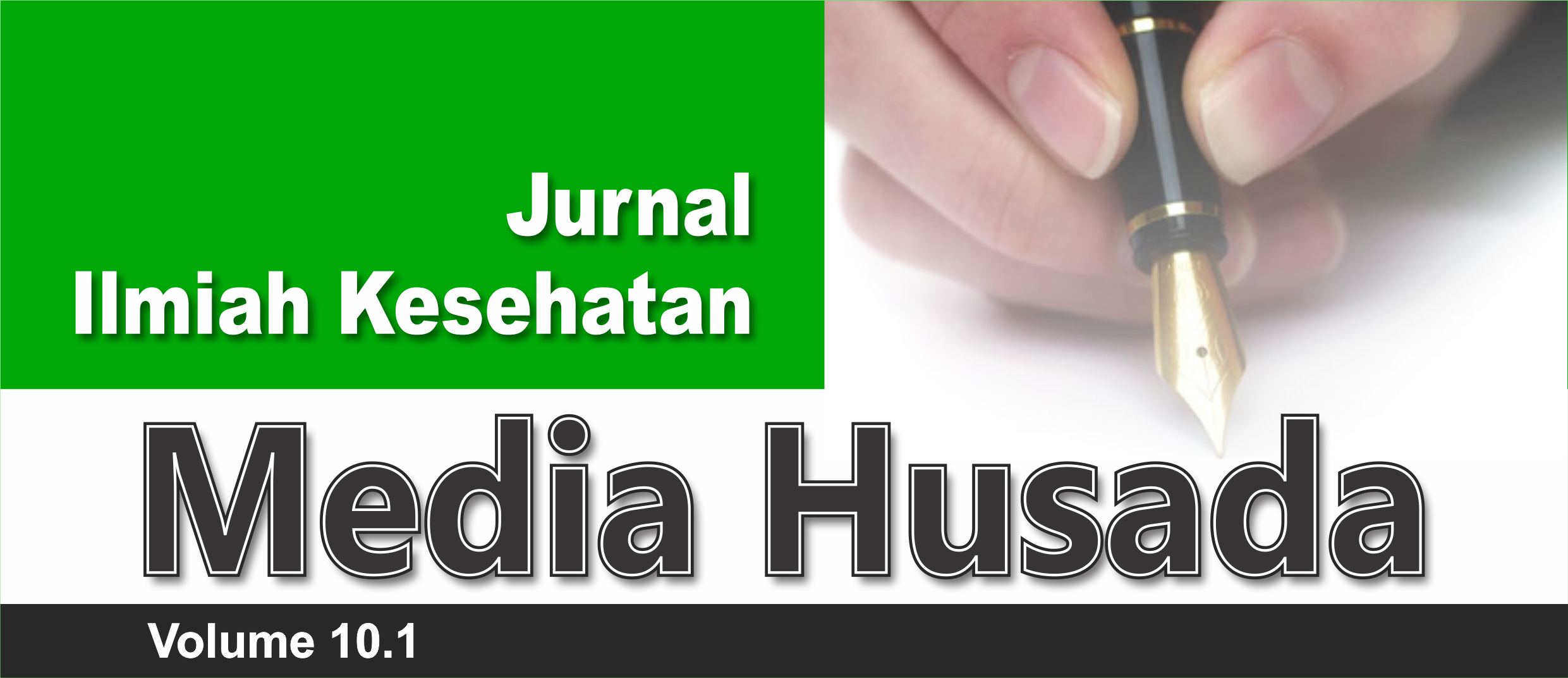 How to Cite
Priya UtamaJ. (2021). EDUKASI PENERAPAN PROTOKOL KESEHATAN SEBAGAI UPAYA PENCEGAHAN PENYEBARAN COVID-19 PADA PENDERITA KOMORBID. Jurnal Ilmiah Kesehatan Media Husada, 10(1), 34-41. https://doi.org/10.33475/jikmh.v10i1.246
Copyright (c) 2021 Jurnal Ilmiah Kesehatan Media Husada
This work is licensed under a Creative Commons Attribution 4.0 International License.
The authors who publish their articles in Jurnal Ilmiah Kesehatan Media Husada must approve the copyright statement as follows :
1. The authors agree to automatic transfer of the copyright to the publisher
2. All material contained in this site is protected by law.
3. If you find one or more articles contained in the journal that violate or potentially infringe your copyright, please contact us via email lppmkwidyagamahusada@ac.id
4. The formal legal aspect of access to any information and articles contained in this journal site refers to the terms of the licensed under a Creative Commons Attribution 4.0 International License. . This allows authors and others to share (copy and redistribute the material in any medium or fomat) and adapt (remix, transform, and build upon the material) for non-commercial purposes.
4. All Information contained in the journal is academic. The journal is not liable for any losses incurred by misuse of information from this site.