PENGARUH COGNITIVE BEHAVIOUR THERAPY (CBT) TERHADAP PENINGKATAN BODY IMAGE SATISFACTION PADA REMAJA
Nia Agustiningsih

STIKes Kepanjen
Abstract
Adanya pemikiran yang salah terhadap body image akan menyebabkan seorang remaja melakukan perilaku yang maladaptif untuk meningkatkan body image satisfaction. Berkaitan dengan hal tersebut maka remaja yang mengalami penurunan body image satisfaction bisa diberikan cognitive behaviour therapy (CBT). Tujuan dalam penelitian ini adalah untuk mengetahui body image satisfaction sebelum dan setelah diberikan cognitive behaviour therapy (CBT). Penelitian ini merupakan merupakan Quasy Experimental Pre – Post Test. Populasi dalam penelitian ini adalah seluruh remaja di SMK Muhammadiyah 5 Kepanjen dengan tehnik pengambilan sampel simple random sampling dengan besar sampel 50 orang.  Tahapan penelitian dalam penelitian ini adalah terdiri dari tahap persiapan, tahap pelaksanaan yang terdiri dari pre test, pemberian intervensi cognitive behaviour therapy (CBT) dan post test. Instrument yang digunakan untuk pre test dan post test adalah kuesioner tentang body image satisfaction. Penelitian dilakukan di SMK 5 Muhammadiyah Kepanjen pada bulan Mei 2019. Analisis data dilakukan dengan menggunakan paired t-test. Data hasil penelitian disajikan dalam bentuk tabel distribusi frekuensi dan narasi. Hasil penelitian menunjukkan bahwa rata – rata body image satisfaction (pre test) yaitu 93,7 dan body image satisfaction (post test) yaitu 108,74 dengan rata – rata selisih adalah 15,04. Hasil analisis data didapatkan bahwa nilai p-value 0,000 < 0,05 yang artinya ada perbedaan bermakna pada body image satisfaction antara sebelum dan sesudah diberikan cognitive behaviour therapy (CBT). Dari hasil tersebut bahwa cognitive behaviour therapy (CBT) bisa digunakan sebagai alternatif pemberian psikoterapi pada remaja yang mengalami penurunan terhadap body image satisfaction.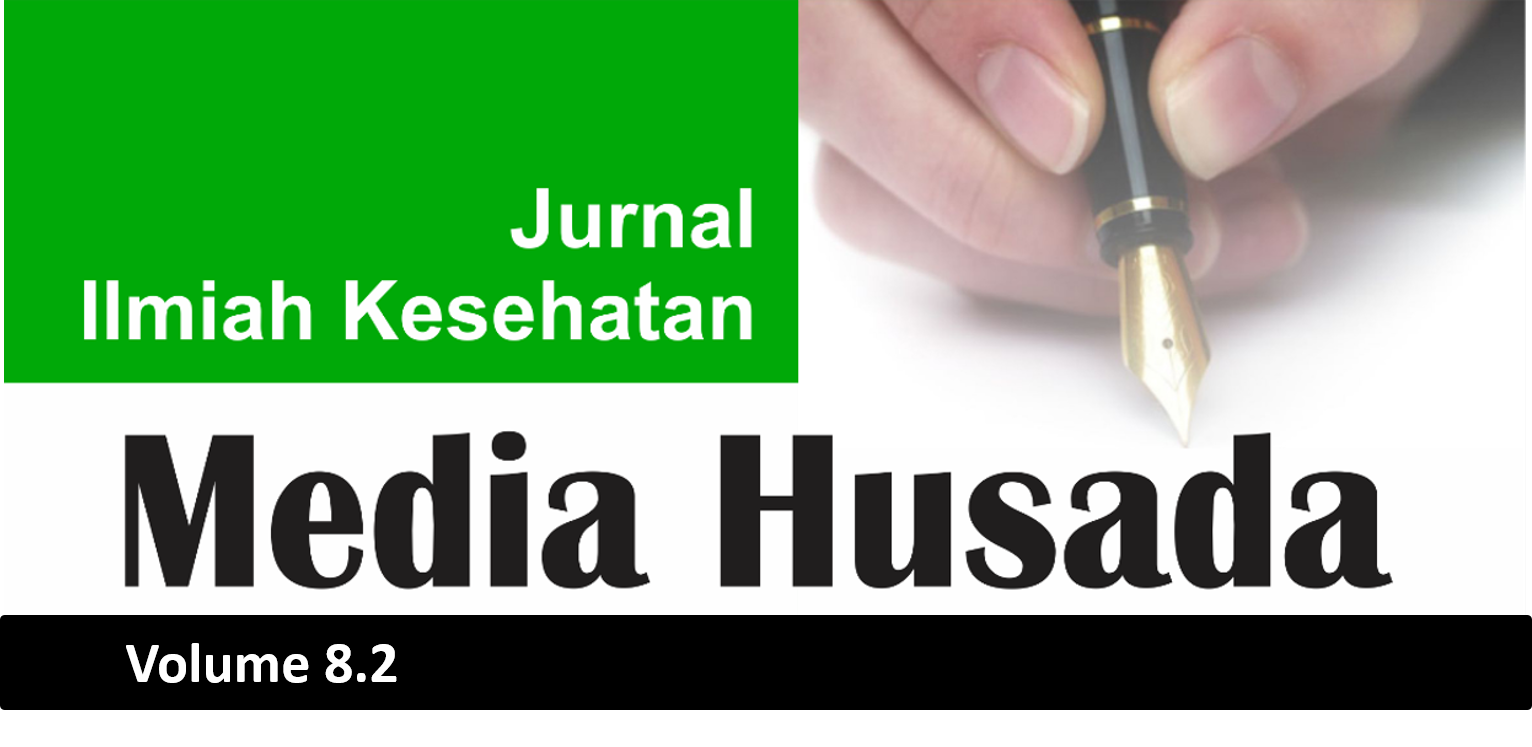 How to Cite
AgustiningsihN. (2019). PENGARUH COGNITIVE BEHAVIOUR THERAPY (CBT) TERHADAP PENINGKATAN BODY IMAGE SATISFACTION PADA REMAJA. Jurnal Ilmiah Kesehatan Media Husada, 8(2), 94-100. https://doi.org/10.33475/jikmh.v8i2.207
Copyright (c) 2019 Jurnal Ilmiah Kesehatan Media Husada
This work is licensed under a Creative Commons Attribution-ShareAlike 4.0 International License.
The authors who publish their articles in Jurnal Ilmiah Kesehatan Media Husada must approve the copyright statement as follows :
1. The authors agree to automatic transfer of the copyright to the publisher
2. All material contained in this site is protected by law.
3. If you find one or more articles contained in the journal that violate or potentially infringe your copyright, please contact us via email lppmkwidyagamahusada@ac.id
4. The formal legal aspect of access to any information and articles contained in this journal site refers to the terms of the licensed under a Creative Commons Attribution 4.0 International License. . This allows authors and others to share (copy and redistribute the material in any medium or fomat) and adapt (remix, transform, and build upon the material) for non-commercial purposes.
4. All Information contained in the journal is academic. The journal is not liable for any losses incurred by misuse of information from this site.