SIMULASI BENCANA BAGI MAHASISWA KEPERAWATAN: STUDI FENOMENOLOGI
Maria Wisnu Kanita

STIKes Kusuma Husada Surakarta
Keywords:
disaster simulation, learning methods, phenomenology
Abstract
Mahasiswa keperawatan harus dibekali dengan pengetahuan dan kemampuan keperawatan bencana melalui pendidikan dan pelatihan. Simulasi bencana dikembangkan sebagai metode pembelajaran bagi mahasiswa keperawatan untuk memiliki kompetensi yang dibutuhkan selama bencana. Tujuan dari penelitian ini adalah untuk mengeksplorasi persepsi mahasiswa keperawatan mengenai simulasi bencana. Studi fenomenologi dilakukan dengan menggunakan focus group discussion. Sebanyak tujuh mahasiswa keperawatan diwawancarai terkait dengan simulasi bencana yang telah mereka lakukan sebelumnya. Ketujuh orang tersebut merupakan peserta pertama dari simulasi bencana. Tujuh tema telah diperoleh, - upaya perwujudan simulasi bencana, kebutuhan simulasi bencana, respons terhadap simulasi bencana, hambatan pelaksanaan, potensi metode simulasi, pengembangan keperawatan bencana di Indonesia, peningkatan mendasar bencana keperawatan di Indonesia. Indonesia memiliki banyak daerah rawan bencana. mahasiswa keperawatan perlu dibekali dengan kompetensi keperawatan bencana untuk mempersiapkan lulusan secara memadai untuk berpartisipasi ketika bencana terjadi. Pengembangan simulasi bencana sebagai metode pembelajaran membutuhkan dukungan dari berbagai pihak pembuat kebijakan. Simulasi bencana sebagai metode pembelajaran sebagai upaya pengembangan keperawatan bencana di Indonesia.
Kata kunci: simulasi bencana, keperawatan, fenomenologi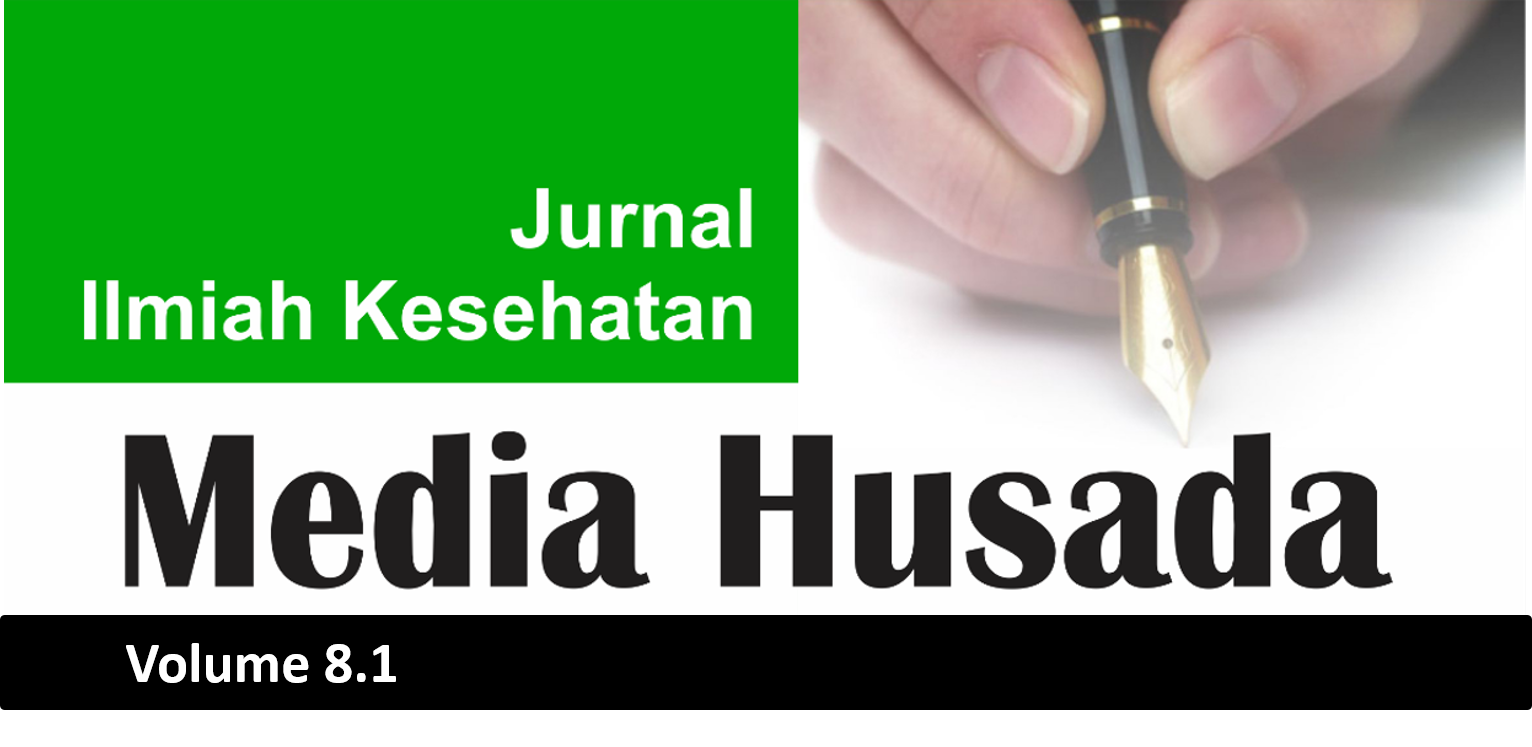 How to Cite
KanitaM. (2019). SIMULASI BENCANA BAGI MAHASISWA KEPERAWATAN: STUDI FENOMENOLOGI. Jurnal Ilmiah Kesehatan Media Husada, 8(1), 27-33. https://doi.org/10.33475/jikmh.v8i1.195
Copyright (c) 2019 Jurnal Ilmiah Kesehatan Media Husada
This work is licensed under a Creative Commons Attribution-ShareAlike 4.0 International License.
The authors who publish their articles in Jurnal Ilmiah Kesehatan Media Husada must approve the copyright statement as follows :
1. The authors agree to automatic transfer of the copyright to the publisher
2. All material contained in this site is protected by law.
3. If you find one or more articles contained in the journal that violate or potentially infringe your copyright, please contact us via email lppmkwidyagamahusada@ac.id
4. The formal legal aspect of access to any information and articles contained in this journal site refers to the terms of the licensed under a Creative Commons Attribution 4.0 International License. . This allows authors and others to share (copy and redistribute the material in any medium or fomat) and adapt (remix, transform, and build upon the material) for non-commercial purposes.
4. All Information contained in the journal is academic. The journal is not liable for any losses incurred by misuse of information from this site.