PENDEKATAN PERAWAT PADA KELUARGA PASIEN YANG MENGALAMI KECEMASAAN KARENA ANGGOTA KELUARGANYA DIRAWAT DI RUANG ICU
Wahyu Rima Agustin

STIKes Kusuma Husada Surakarta
Keywords:
Nurses' approach, families, anxiety
Abstract
Pendekatan perawat dapat mengurangi kecemasan yang dialami keluarga pasien. Pendekatan perawat tersebut berkontribusi dalam hal mengurangi gejala depresi dan kecemasan sehingga memberi manfaat terhadap kesehatan termasuk mengurangi depresi, kesepian, meningkatkan kematangan dalam berhubungan, kompetensi sosial dan penilaian psikososial yang lebih baik dalam menghadapi stres. Penelitian ini bertujuan untuk mengidentifikasi pendekatan perawat terhadap keluarga pasien yang mengalami kecemasaan.
Penelitian ini menggunakan metode kualitatif deskriptif dengan pendekatan fenomenologis. Sampel dalam penelitian adalah 3 partisipan. Data dalam penelitian ini dianalisa menggunakan metode Collaizzi.
Hasil penelitian ini didapatkan empat tema yaitu, bentuk pendekatan perawat secara fisik, bentuk pendekatan perawat secara psikologi, bentuk pendekatan perawat secara spiritual, bentuk pendekatan perawat secara sosial.
Kesimpulan penelitian ini adalah perawat menyatakan mampu memberikan pendekatan kepada anggota keluarga yang mengalami kecemasaan. Pendekatan perawat kepada keluarga dapat dilihat dari tindakan yang dilakukan perawat sehari-hari dalam penanganan kecemasaan keluarga pasien. Perawat diharapkan mampu mengaplikasikan tindakan-tindakan untuk menurunkan kecemasaan sehari-hari dan bila dibutuhkan oleh keluarga.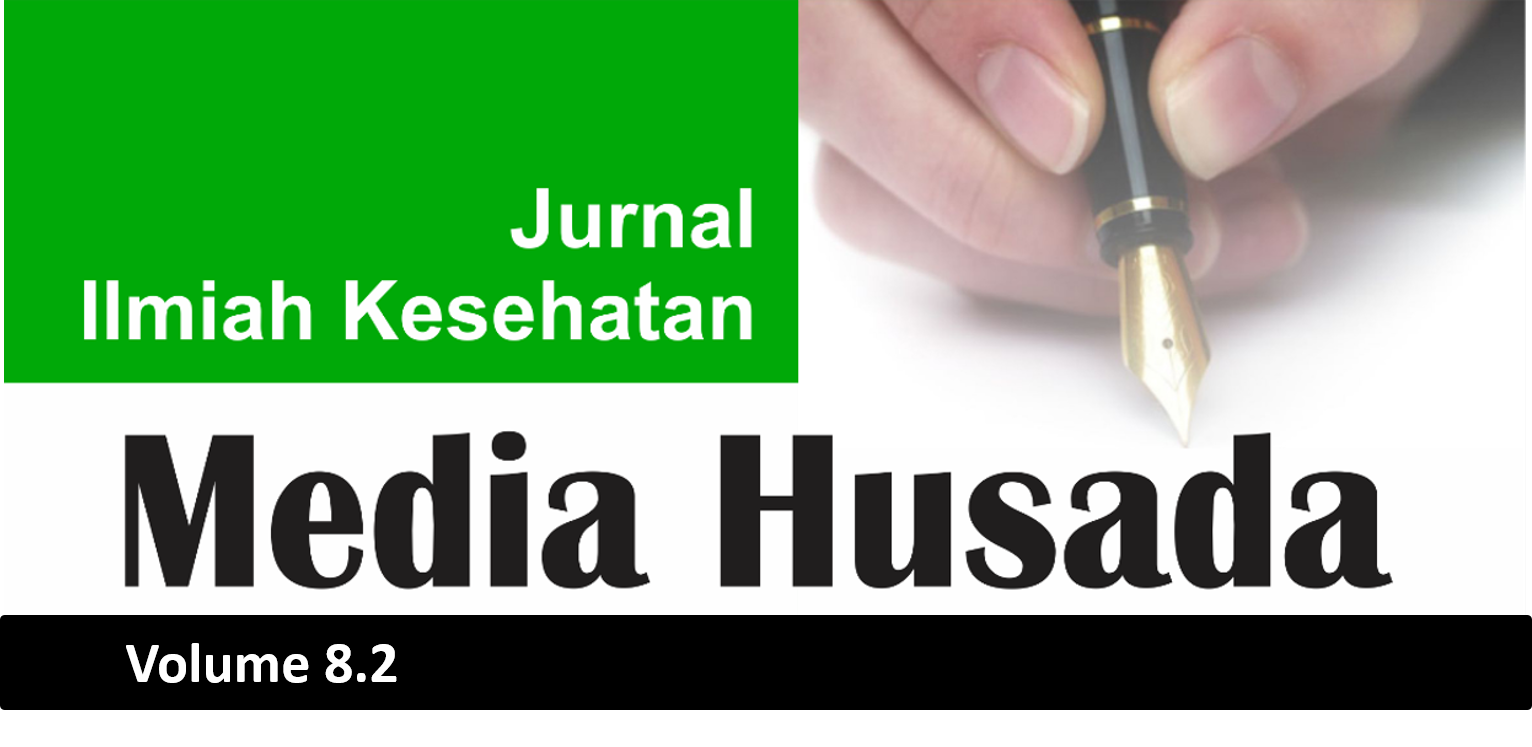 How to Cite
AgustinW. (2019). PENDEKATAN PERAWAT PADA KELUARGA PASIEN YANG MENGALAMI KECEMASAAN KARENA ANGGOTA KELUARGANYA DIRAWAT DI RUANG ICU. Jurnal Ilmiah Kesehatan Media Husada, 8(2), 53-58. https://doi.org/10.33475/jikmh.v8i2.183
Copyright (c) 2019 Jurnal Ilmiah Kesehatan Media Husada
This work is licensed under a Creative Commons Attribution-ShareAlike 4.0 International License.
The authors who publish their articles in Jurnal Ilmiah Kesehatan Media Husada must approve the copyright statement as follows :
1. The authors agree to automatic transfer of the copyright to the publisher
2. All material contained in this site is protected by law.
3. If you find one or more articles contained in the journal that violate or potentially infringe your copyright, please contact us via email lppmkwidyagamahusada@ac.id
4. The formal legal aspect of access to any information and articles contained in this journal site refers to the terms of the licensed under a Creative Commons Attribution 4.0 International License. . This allows authors and others to share (copy and redistribute the material in any medium or fomat) and adapt (remix, transform, and build upon the material) for non-commercial purposes.
4. All Information contained in the journal is academic. The journal is not liable for any losses incurred by misuse of information from this site.