ADVOKASI GIZI PADA KADER POSYANDU DI DESA ORO-ORO OMBO KEC MATAN BATU KOTA BATU
Santoso Budiarjo

Stikes Widyagama husada

Rudy Joegijantoro

Stikes Widyagama husada
Keywords:
Advocacy, Surveillance, Malnutrition AND Training
Abstract
Malnutrition in children under 5 years old in Indonesia is a common problem in our society , especially in rural areas . This is evidenced by the high prevalence of malnutrition among children under five are related to the high infant born with low weight . Coverage of exclusive breastfeeding 0-6 months in Kecamatan Batu only reached 26.1 % were categorized as low when compared to the target of 67 % . This is caused by a lack of public awareness about the importance of exclusive breastfeeding for 69.2 % and lack of socialization to the community KADARZI of 92.3 % and the need for cooperation between Puskesmas, cadres , PKK and cross- sector and citizens are well established in order to achieve the target program . In order to help overcome these problems it is necessary to be implemented at the village level cadres empowerment . Programmed activities include Survelians , Advocacy , Training and Extension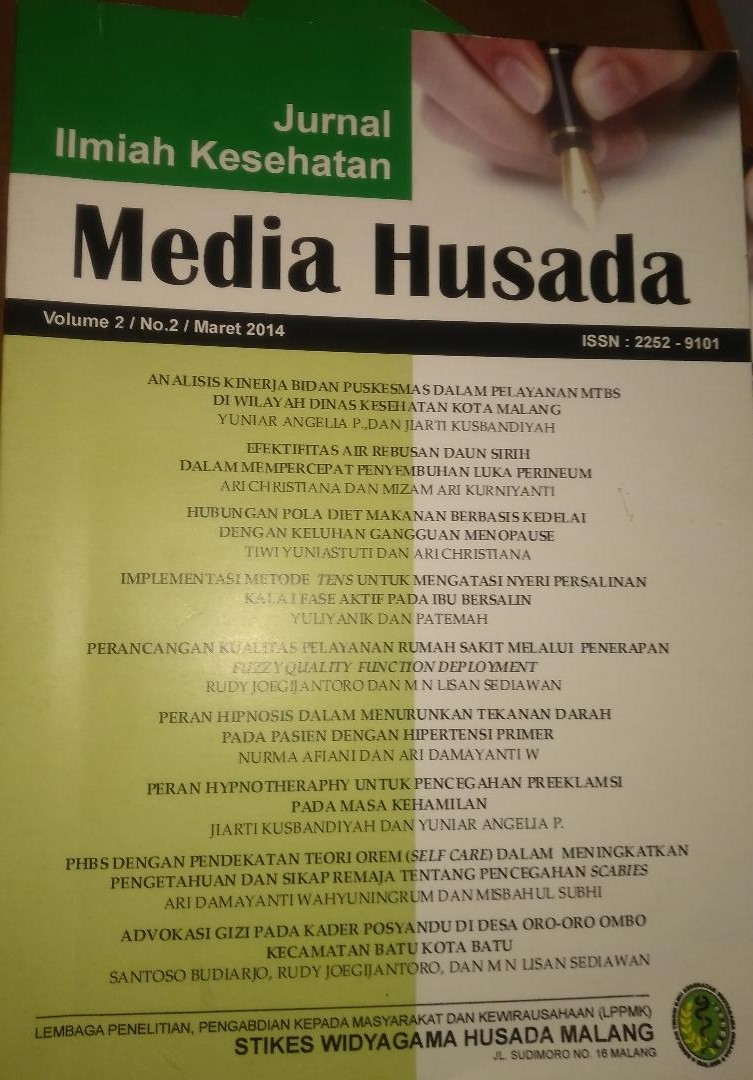 How to Cite
BudiarjoS., & JoegijantoroR. (2014). ADVOKASI GIZI PADA KADER POSYANDU DI DESA ORO-ORO OMBO KEC MATAN BATU KOTA BATU. Jurnal Ilmiah Kesehatan Media Husada, 2(2). https://doi.org/10.33475/jikmh.v2i2.145
The authors who publish their articles in Jurnal Ilmiah Kesehatan Media Husada must approve the copyright statement as follows :
1. The authors agree to automatic transfer of the copyright to the publisher
2. All material contained in this site is protected by law.
3. If you find one or more articles contained in the journal that violate or potentially infringe your copyright, please contact us via email lppmkwidyagamahusada@ac.id
4. The formal legal aspect of access to any information and articles contained in this journal site refers to the terms of the licensed under a Creative Commons Attribution 4.0 International License. . This allows authors and others to share (copy and redistribute the material in any medium or fomat) and adapt (remix, transform, and build upon the material) for non-commercial purposes.
4. All Information contained in the journal is academic. The journal is not liable for any losses incurred by misuse of information from this site.