Efektivitas Penggunaan Metode Preseptorship Pada Mahasiswa Keperawatan STIKES Widyagama Husada
Abdul Qodir

STIKES Widyagama Husada
Keywords:
pembelajaran klinik, preceptorship, kopentensi mahasiswa
Abstract
Instalasi Gawat Darurat (IGD) memiliki karakteristik ruangan unik yang dimana beban kerja cukup tinggi dan memerlukan tindakan penanganan yang cepat, tepat dan trampil. Sehingga membutuhkan strategi metode pembelajaran yang tepat agar kompetensi mahasiswa dapat dicapai dengan baik. Tujuan dari penelitian ini adalah membuktikan efektifitas penggunaan metode preseptorship pada mahasiswa keperawatan STIKES Widyagama Husada di Instalasi Gawat Darurat (IGD). Metode penelitian yang digunakan adalah pre-eksperimen dengan pendekatan One group pretest-posttest design dengan jumlah sampel 40 Mahasiswa keperawatan yang di ambil secara consecutive sampling. Luaran dari penelitian ini adalah model pembelajaran yang tepat untuk mahasiswa keperawatan STIKES Widyagama Husada di Instalasi Gawat Darurat, pengayaan  dan  pengembangan  bahan  ajar  dalam  mata  kuliah  Keperawatan  gawat darurat. Selain itu,  hasil  penelitian  ini  akan  dipublikasikan  dalam  jurnal  lokal  ber-ISSN atau jurnal nasional terakreditasi dan Prosiding pada seminar ilmiah baik yang berskala lokal, regional maupun nasional. Hasil analisis bivariat menggunkan uji t berpasangan didapatkan Metode pembelajaran klinik preseptorship efektif dalam meningkatkan pengetahuan  dan keterampilan mahasiswa (p=0,009); (p=0,000). Metode pembelajaran preceptorship agar diterpakan untuk meningkatkan kompetensi mahasiswa mahasiswa.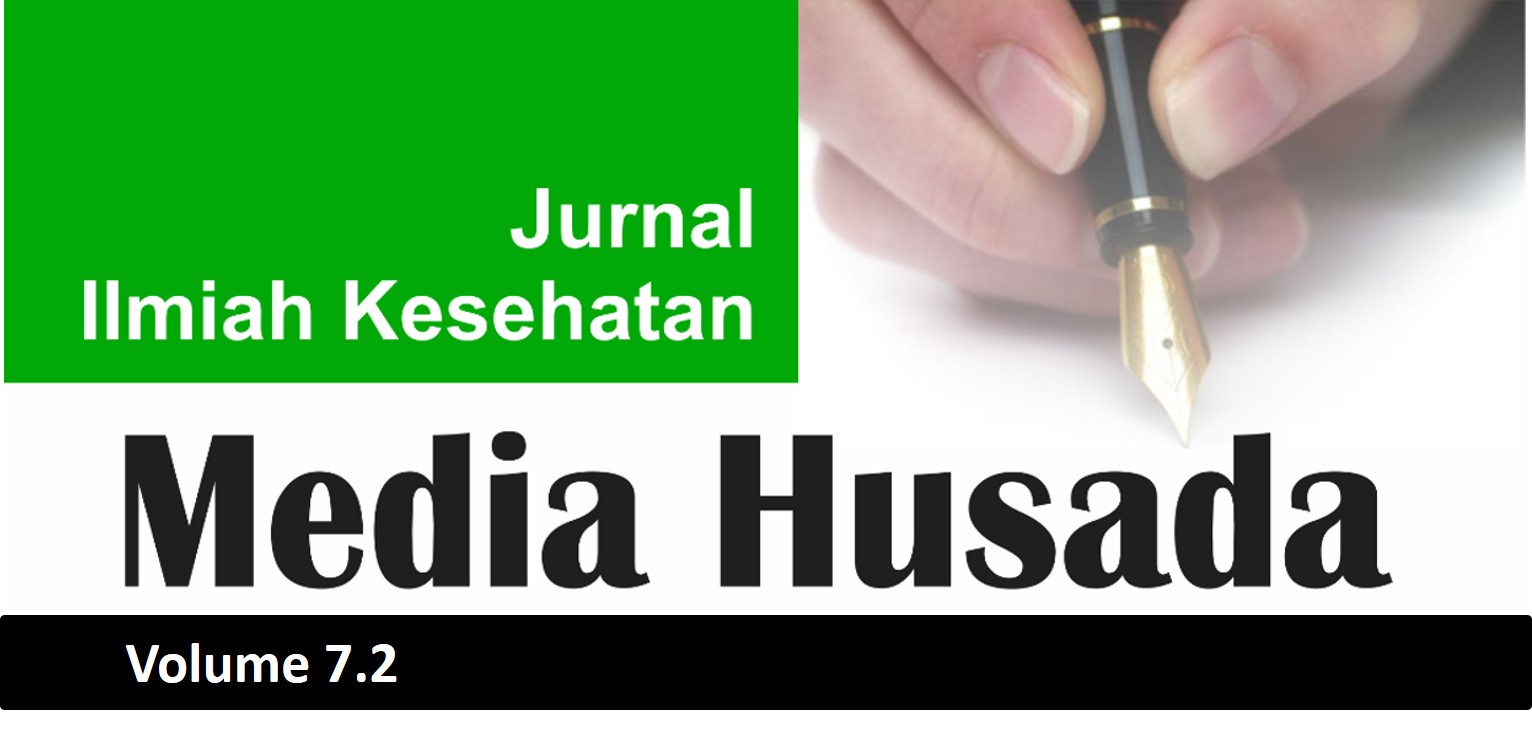 How to Cite
Qodir, A. (2018). Efektivitas Penggunaan Metode Preseptorship Pada Mahasiswa Keperawatan STIKES Widyagama Husada. Jurnal Ilmiah Kesehatan Media Husada, 7(2), 87-92. https://doi.org/10.33475/jikmh.v7i2.24
The authors who publish their articles in Jurnal Ilmiah Kesehatan Media Husada must approve the copyright statement as follows :
1. The authors agree to automatic transfer of the copyright to the publisher
2. All material contained in this site is protected by law.
3. If you find one or more articles contained in the journal that violate or potentially infringe your copyright, please contact us via email lppmkwidyagamahusada@ac.id
4. The formal legal aspect of access to any information and articles contained in this journal site refers to the terms of the Creative Commons Attribution-nonCommercial 4.0 International (CC BY NC) license. This allows authors and others to share (copy and redistribute the material in any medium or fomat) and adapt (remix, transform, and build upon the material) for non-commercial purposes.
4. All Information contained in the journal is academic. The journal is not liable for any losses incurred by misuse of information from this site.