Pengaruh Penyuluhan Cuci Tangan Pakai Sabun Terhadap Sikap mencuci Tangan Siswa kelas IV di SDN Sukomoro I dan III Kecamatan Sukomoro Kabupaten Ngajui
Edza Aria Wikurendra

STIKES Widyagama Husada
Abstract
Mencuci tangan pakai sabun merupakan salah satu Perilaku Hidup Bersih dan Sehat (PHBS), dan telah menjadi perhatian dunia, hal ini karena masalah kurangnya praktek perilaku cuci tangan tidak hanya terjadi di negara berkembang saja, tetapi ternyata di negara maju. Mencuci tangan yang benar menurunkan angka kejadian diare sebesar 45%. Studi pendahuluan yang dilakukan di SDN Sukomoro I dan III diketahui bahwa seluruh siswa belum pernah mendapat penyuluhan tentang cara mencuci tangan yang baik dan benar.
Penelitian ini menggunakan metode penelitian Quasi Experimental dengan menggunakan rancangan one group pretest-postest design. Objek pada penelitian ini adalah siswa SD kelas IV di SDN Sukomoro I dan III Kecamatan Sukomoro Kabupaten Nganjuk. Pengambilan sampel menggunakan teknik total sampling dengan jumlah responden sebanyak  52 siswa.
Nilai t hitung variabel sikap adalah (t = -7,245) dengan menggunakan uji statisitik paired t-test nilai p value variabel sikap sebesar (p = 0,000<0,05) maka, disimpulkan ada pengaruh penyuluhan cuci tangan pakai sabun terhadap sikap mencuci tangan pada siswa SD kelasIV di SDN Sukomoro I dan III Kecamatan Sukomoro Kabupaten Nganjuk. Dengan hasil tersebut dapat disarankan terhadap pihak sekolah dan puskesmas setempat untuk memberikan penyuluhan secara rutin kepada siswa serta menyediakan fasilitas cuci tangan pakai sabun yang dapat berfungsi dengan baik.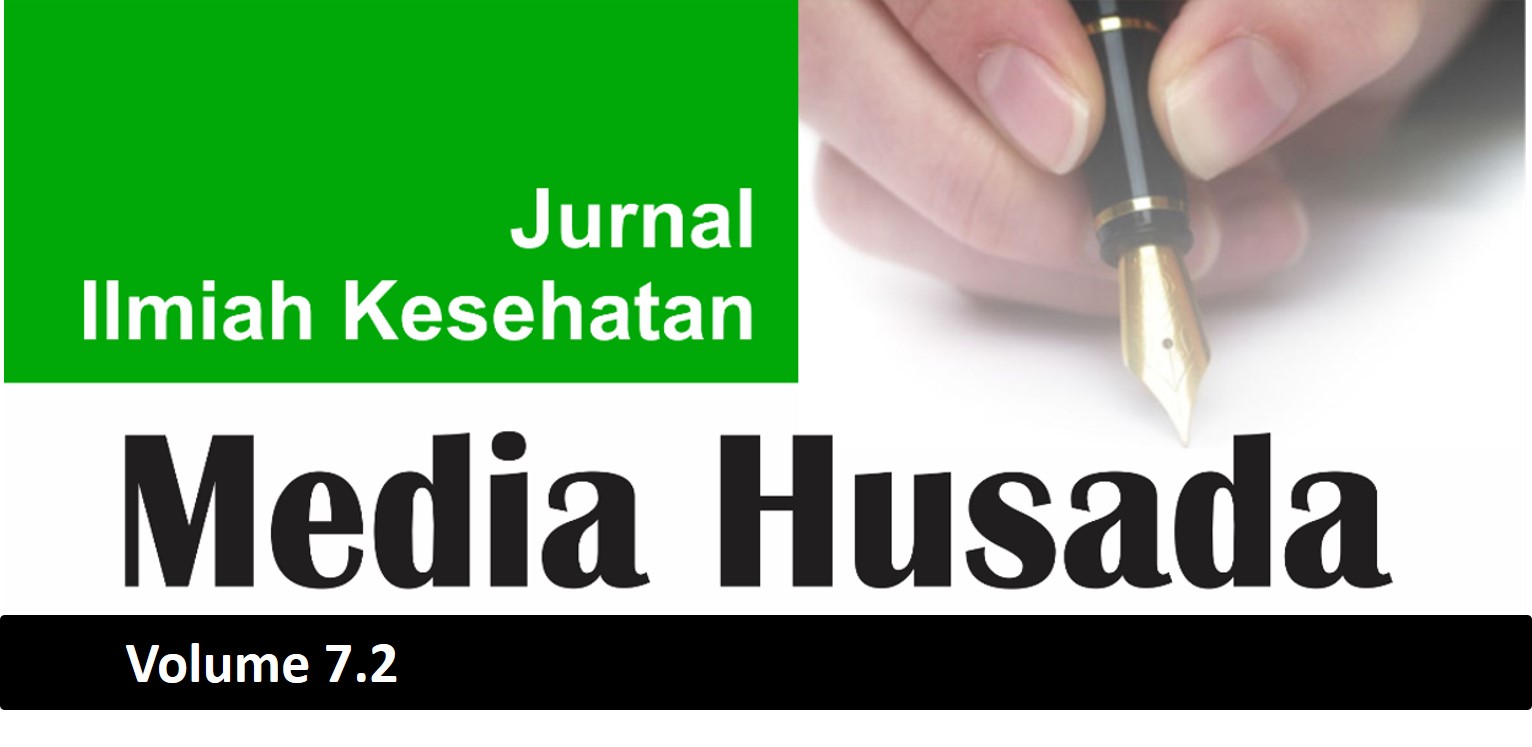 How to Cite
Wikurendra, E. (2018). Pengaruh Penyuluhan Cuci Tangan Pakai Sabun Terhadap Sikap mencuci Tangan Siswa kelas IV di SDN Sukomoro I dan III Kecamatan Sukomoro Kabupaten Ngajui. Jurnal Ilmiah Kesehatan Media Husada, 7(2), 65-70. https://doi.org/10.33475/jikmh.v7i2.21
The authors who publish their articles in Jurnal Ilmiah Kesehatan Media Husada must approve the copyright statement as follows :
1. The authors agree to automatic transfer of the copyright to the publisher
2. All material contained in this site is protected by law.
3. If you find one or more articles contained in the journal that violate or potentially infringe your copyright, please contact us via email lppmkwidyagamahusada@ac.id
4. The formal legal aspect of access to any information and articles contained in this journal site refers to the terms of the licensed under a Creative Commons Attribution 4.0 International License. . This allows authors and others to share (copy and redistribute the material in any medium or fomat) and adapt (remix, transform, and build upon the material) for non-commercial purposes.
4. All Information contained in the journal is academic. The journal is not liable for any losses incurred by misuse of information from this site.